Autodesk Vault Products 2022.2.1 Update
Autodesk Vault Products 2022.2.1 Update
Download Information & File Host Links
Category: Applications | Date: 29-Nov-2021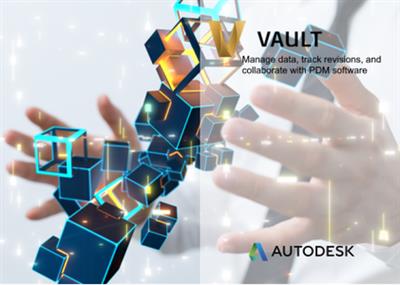 Autodesk Vault Products 2022.2.1 Update | 971.8 mb
Languages Supported: English, Čeština, Français, Deutsch, Magyar, Italiano, 日本語, 한국어,
Polski, Português, Русский, Simplified 中文, Traditional 中文, Español
The software developer Autodesk is pleased to announce the availability of Vault Products 2022.2.1. This update brings few bug fixed to the already existing features and workflows based on your suggestions.
2022.2.1 UpdateKnown Issues
Install
Vault 2022.2.1 server update installation fails for the Vault server which uses custom port.
# Fixed Issues
Add-ins: Inventor
Resolved issue where Inventor crashed when clicking the Include Related Files icon during check-in. PDM-34970
Server
Resolved issue where the job processor failed in transactional replication when the subscriber was on a slow line. PDM-34944
Autodesk Vault data management software
is specifically written to help companies and professionals involved in BIM, construction, engineering or digital prototyping workflows effectively manage their design data.
Autodesk Vault delivers a powerful set of document management tools with direct links from raw CAD data which can then be made available to the global enterprise and non- CAD users where required, including integration with Microsoft SharePoint, Outlook (and other office applications) and also external ERP systems.
Autodesk Vault is available in a variety of versions to meet the differing needs of individual company's data management requirements. These include:
-
Vault Basic
which allows you to organise, manage and track data creation, simulation and documentation
-
Vault Professional
which allows you to integrate advanced functionality and features with business applications
-
Vault Workgroup
which allows you to scale up to multi-site installations and wider scale sytem intergration.
-
Vault Office
which allows non-cad users to participate in data management workflows.
Autodesk Vault 2022 is more modern, connected, and insightful than ever. Packed with new customer-driven features and enhancements, Vault 2022 delivers greater automation for faster workflows and the flexibility to work with your design data anywhere, anytime with a mobile app or browser experience.
What is Autodesk Vault
Autodesk
helps people imagine, design and create a better world. Everyone-from design professionals, engineers and architects to digital artists, students and hobbyists-uses Autodesk software to unlock their creativity and solve important challenges.
Product:
Autodesk Vault Products
Version:
2022.2.1 (27.2.67.10) Update Only
Supported Architectures:
x64
Website Home Page :
www.autodesk.com
Languages Supported:
multilanguage
System Requirements:
PC *
Software Prerequisites:
Autodesk Vault Client / Server 2022
Size:
971.8 mb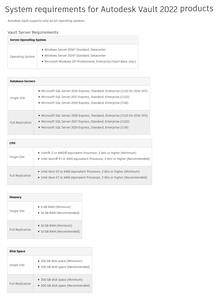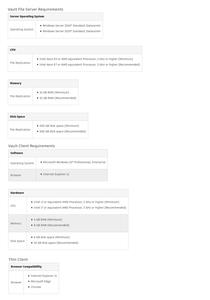 Buy Premium From My Links To Get Resumable Support,Max Speed & Support Me