VMware Workstation 16 Pro 16.2.0.18760230 + 12 Pro 12.5.9.7535481 Repack KpoJIuK
VMware Workstation 16 Pro 16.2.0.18760230 + 12 Pro 12.5.9.7535481 Repack KpoJIuK
Download Information & File Host Links
Category: Applications | Date: 15-Oct-2021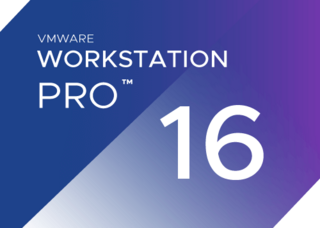 VMware Workstation 16 Pro 16.2.0.18760230 + 12 Pro 12.5.9.7535481 Repack KpoJIuK | File Size : 337.03 MB/ 404.23 MB
VMware Workstation is a popular program for creating multiple virtual computers on one system. Designed primarily for programmers and system administrators who need to test applications that run in a variety of environments.
General information:
Type: installation
Languages: English
Treatment: key
Additional: applied a patch that unlocks the installation of MacOS
To start MacOS, add the line
smc.version = "0" to the VMX-file of the machine.
Only the most popular VMware Tools for Windows, Linux are left in the assembly and macOS.
Others (linuxPreGlibc25.iso, netware.iso, solaris.iso, VirtualPrinter-Linux.iso, VirtualPrinter-Windows.iso, winPre2k.iso)
are available for download separately. Or the program will automatically download them via the Internet if necessary.
Command line parameters:
Silent installation of the English version: / S / QE
Selecting the installation location: / D = PATH The
key / D = PATH must be specified as the most recent
For example: Install.exe / S / QE / D = C: \ MyProgram
Supported Windows operating systems:
8.1 (64-bit) 10 (64-bit)
General information:
Type: installation
Languages: English, Russian [Rinat84]
Treatment: done [keygen-ZWT]
Command line parameters:
Silent installation of the Russian version: / S / QR
Silent installation of the English version: / S / QE
Selecting the installation location: / D = PATH
Key / D = PATH must be specified as the most recent
For example: Install.exe / S / QR / D = C: \ MyProgram Supported operating systems:
What's new
https://docs.vmware.com/en/VMware-Workstation-Pro/15/rn/workstation-1502-release-notes.html
Whats New
https://docs.vmware.com/en/VMware-Workstation-Player/index.html
Homepage
https://www.vmware.com/
https://rapidgator.net/file/e2debe8936c3d54805620eb8e54bf188/VMware_Workstation_12.5.9.7535481_Repack_KpoJIuK.rar.html
https://rapidgator.net/file/b7db2e24ac7c89fa521fc76bafb8ed41/VMware_Workstation_16_Pro_Repack_KpoJIuK.rar.html
https://ddownload.com/inleiobikjya/VMware_Workstation_12.5.9.7535481_Repack_KpoJIuK.rar
https://ddownload.com/wvdzti1donak/VMware_Workstation_16_Pro_Repack_KpoJIuK.rar