B2B Sales Training: The Science Of Booking More Meetings
Download Information & File Host Links
Category: Tutorials | Date: 21-Nov-2023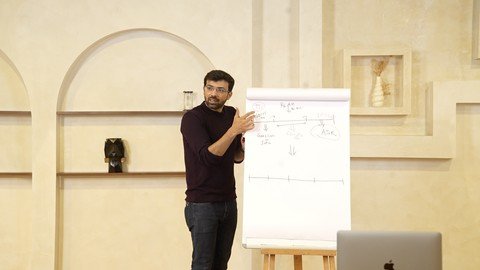 Free Download
B2B Sales Training - The Science Of Booking More Meetings
Published 11/2023
MP4 | Video: h264, 1920x1080 | Audio: AAC, 44.1 KHz
Language: English | Size: 811.87 MB | Duration: 1h 7m
Effective Prospecting Masterclass: World class sales process, time-tested methodologies, gamified sessions & more.
What you'll learn
Create compelling 50-word elevator pitches to generate interest and value in the eyes of the prospect.
Customize subject Lines and CTA's that compel responses.
Make gripping first cold calls to efficiently involve senior decision makers in a two-way dialogue and set up a calendarized appointment.
Utilizing the BASHO framework to create hyper customized emails.
Helping you identify ineffective emails and devise a multi-channel prospecting strategy.
Requirements
No prerequisites
Description
More than 40% of B2B sales professionals state that prospecting is the toughest part of their jobs. The key to achieving success lies in having a bigger funnel with qualified CXO level prospects .So What makes it so tough?Getting past gatekeepers, establishing credibility, capturing the attention of CXOs, and positioning solutions in a consultative manner can be a significant challenge. The average return rate of cold calls and emails is less than 1%, which indicates that it's necessary to move beyond the usual approach. Therefore, it's time to bring in a world-class sales process that can be repeated.What's in it for you?Our workshop and content have been designed to address real sales scenarios, on-field challenges faced by reps, and the leadership vision. We help you create customised, email/call templates, subject lines, and conversation openers for your team, which can help you instantly grab the attention of senior decision-makers.Our approach has resulted in a 22% increase in productivity and an 18% increase in outbound success rate for a lot of clients like Adobe, ZingHR, Darwinbox and CloudThat .As the saying goes, "If somebody likes you they still may not buy from you, but if they don't like you, they will NEVER buy from you."
Overview
Section 1: Introduction
Lecture 1 Know Your Mentor
Lecture 2 Prospecting in the Sales Structure
Lecture 3 Objective
Lecture 4 Sales & Dating
Section 2: Building the Elevator Pitch
Lecture 5 Introduction
Lecture 6 What Good Looks Like
Section 3: What Doesn't Work in an Email
Lecture 7 The Subject Line Giveaway
Lecture 8 Where Did Door-to-Door Selling Go?
Lecture 9 Click Baits
Lecture 10 Other Hazards
Lecture 11 My Mistakes
Section 4: The BASHO Framework of Effective Prospecting
Lecture 12 What Good Looks Like
Lecture 13 Things to Keep in Mind
Lecture 14 What to do When There is no 'A'
Section 5: What Doesn't Work in Cold Calling
Lecture 15 What Makes a Bad Cold Call
Lecture 16 Buyer's Market
Section 6: The Cold Call Framework
Lecture 17 Anatomy of a Cold Call
Lecture 18 The First 15 Seconds
Lecture 19 The Remaining Call
Lecture 20 Do's & Don'ts
Section 7: Cadence
Lecture 21 Following a Process
This course is meant for anyone in the field of sales.
Homepage
https://www.udemy.com/course/b2b-sales-training/
Recommend Download Link Hight Speed
|
Please Say Thanks Keep Topic Live Rapidgator
xgbxf.B2B.Sales.Training.The.Science.Of.Booking.More.Meetings.rar.html
Uploadgig
xgbxf.B2B.Sales.Training.The.Science.Of.Booking.More.Meetings.rar
Nitroflare
xgbxf.B2B.Sales.Training.The.Science.Of.Booking.More.Meetings.rar
Fikper
xgbxf.B2B.Sales.Training.The.Science.Of.Booking.More.Meetings.rar.html
No Password - Links are Interchangeable
B2B Sales Training: The Science Of Booking More Meetings
Premium Download Link Available
Category: Tutorials | Date: 21-Nov-2023