Facebook Marketing For Self Published Authors
Download Information & File Host Links
Category: Tutorials | Date: 21-Nov-2023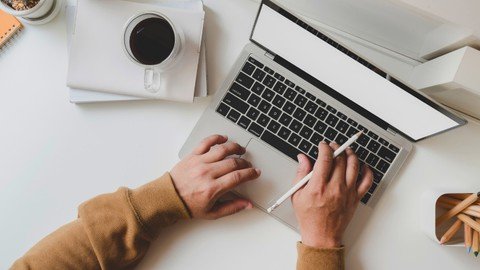 Free Download
Facebook Marketing For Self Published Authors
Published 11/2023
MP4 | Video: h264, 1920x1080 | Audio: AAC, 44.1 KHz
Language: English | Size: 2.06 GB | Duration: 3h 21m
The Author's Branded Online Platform - Book Sales Generator
What you'll learn
Start making sales for your self published book on $0 budget
Build your own branded online community to generate long term recurring revenues for your books
Grow your branded online community to increase recurring revenues
Maximize revenues through book partnerships
Requirements
No required skills needed to get started.
Description
In this course, I'll explain the framework that many successful authors have used to drive traffic and engage with their target audience. We'll cover topics like setting up a Facebook group, driving traffic from other groups, creating bait magnets, capturing email addresses, and implementing effective call-to-actions. I'll also discuss how to establish yourself as an authority figure in your niche and drive traffic to your Facebook group. Once you have everything in place, driving traffic and converting your audience into paying customers will become automatic. The main objective of this course is to generate sales and long-term revenues from your book starting on a zero budget. We'll achieve this by building a branded online community/platform around your book, targeting your ideal readers. Throughout the course, you'll have access to templates, workbooks, and workflows to guide you. The course is divided into four modules, and I recommend completing them in order. Module one focuses on mapping your book to relevant categories and key topics, while module two is about attracting and growing your target audience. These two modules can be completed in about one week. Module three is crucial for converting your audience into paying customers, and it may take around two to three weeks to complete. Finally, module four is a bonus that explores partnerships to set yourself apart from other self-publishing authors. Modules two and three are the ones you'll be focusing on repeatedly, as you continue to grow your audience and convert them into paying customers. Get ready to make progress and achieve your book's success!
Overview
Section 1: Introduction
Lecture 1 Course Overview
Lecture 2 About your instructor
Lecture 3 Course outline and objectives
Section 2: Book Mapping To Your Categories, Key Topics & Target Audience
Lecture 4 Mapping Your Book To Categories
Lecture 5 Identifying The Key Topics & Personas & Mapping Them To Your Book
Lecture 6 Confirming The Primary & Secondary Target Audience & Key Topics For Your Book
Section 3: Attract & Grow Your Target Audience
Lecture 7 Setting Up Your Facebook Group
Lecture 8 Driving Traffic to Your Facebook Group: Strategies and Examples
Lecture 9 Maximizing Your Facebook Group Traffic
Lecture 10 Strategies for Engaging with Your Target Audience on Other Facebook Groups
Section 4: Engage Your Target Audience & Convert Them Into Paying Customers
Lecture 11 Connecting The Pieces Of The Big Picture
Lecture 12 Converting Warm Prospects Into Buying Your Book
Lecture 0 Identifying Primary Potential Partnerships
Lecture 0 Partnership Pitch Deck
Lecture 0 Partnership Outreach
First-time Self Published Authors: Empower yourself as a first-time self-published author with our comprehensive course designed to navigate the digital marketing landscape efficiently. Whether you're overwhelmed by the myriad of marketing activities or operating on a tight budget, this course equips you with the essential strategies to boost book sales.,Seasoned Self-Published Authors:Learn the art of maximizing revenues from your self-published books, even on a $0 budget. From building a compelling author platform to implementing targeted promotional tactics, we guide you through the steps to transform your writing passion into a sustainable full-time endeavor.
Homepage
https://www.udemy.com/course/facebook-marketing-for-self-published-authors/
Recommend Download Link Hight Speed
|
Please Say Thanks Keep Topic Live Rapidgator
gvvyt.Facebook.Marketing.For.Self.Published.Authors.part1.rar.html
gvvyt.Facebook.Marketing.For.Self.Published.Authors.part2.rar.html
gvvyt.Facebook.Marketing.For.Self.Published.Authors.part3.rar.html
Uploadgig
gvvyt.Facebook.Marketing.For.Self.Published.Authors.part2.rar
gvvyt.Facebook.Marketing.For.Self.Published.Authors.part1.rar
gvvyt.Facebook.Marketing.For.Self.Published.Authors.part3.rar
Nitroflare
gvvyt.Facebook.Marketing.For.Self.Published.Authors.part2.rar
gvvyt.Facebook.Marketing.For.Self.Published.Authors.part1.rar
gvvyt.Facebook.Marketing.For.Self.Published.Authors.part3.rar
Fikper
gvvyt.Facebook.Marketing.For.Self.Published.Authors.part2.rar.html
gvvyt.Facebook.Marketing.For.Self.Published.Authors.part1.rar.html
gvvyt.Facebook.Marketing.For.Self.Published.Authors.part3.rar.html
No Password - Links are Interchangeable
Facebook Marketing For Self Published Authors
Premium Download Link Available
Category: Tutorials | Date: 21-Nov-2023